About
In the evening lights go out in the supermarket... but crime never sleeps!
When innocent shallots disappear, honourable oranges are squeezed and ingenuous eggplants are mugged, there is only one who can help:
SCHALOTTE ONION!
Together with her friends SPLIT, the good-natured Euro-banana and LILLY, the adorable strawberry girl, SCHALOTTE fearlessly investigates the vegetable milieu, compares apples with oranges and does not leave any cherry stone unturned.
Is it crime? Is it comedy?
In any case, it's a sharp plea for diversity and tolerance!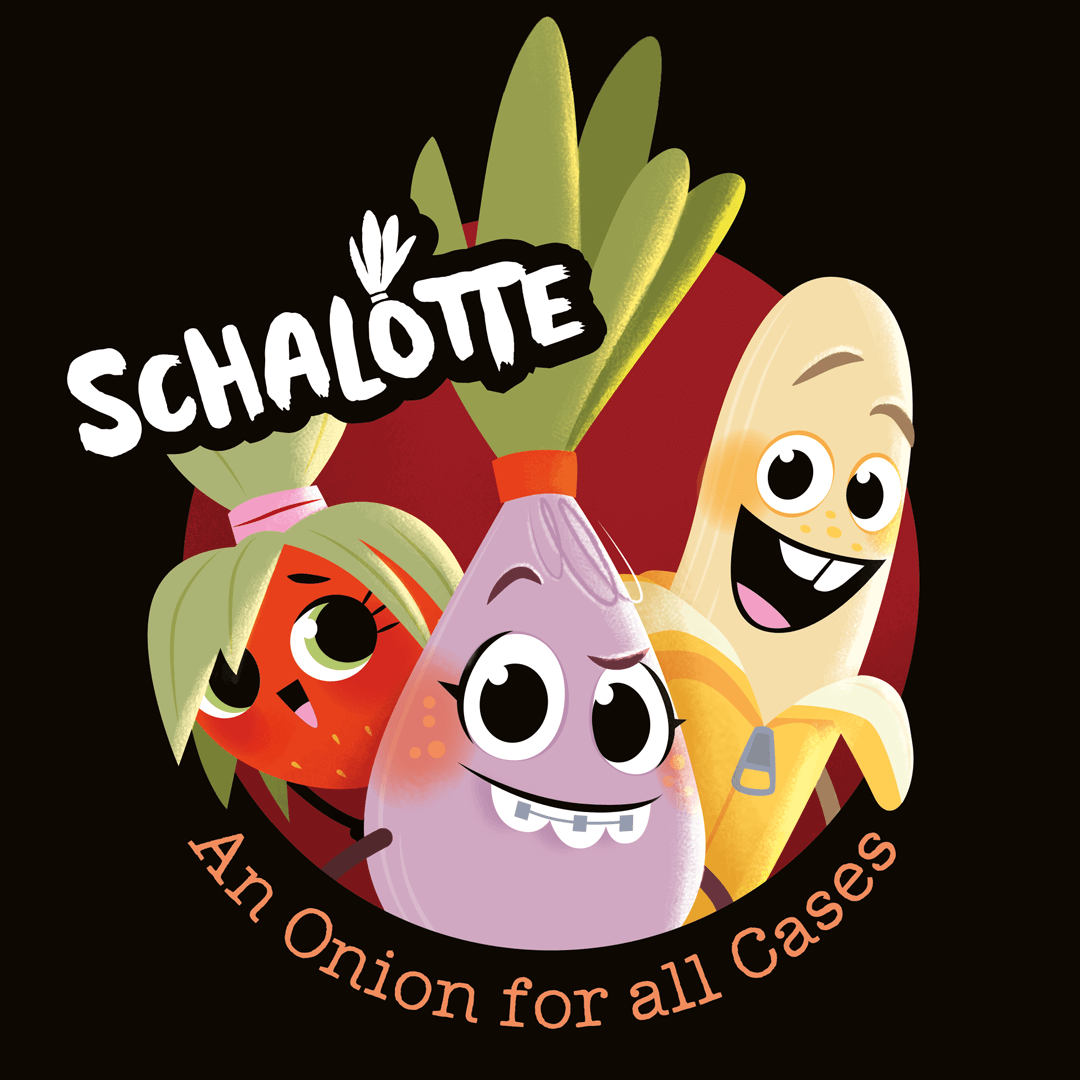 TV Series - 26 x 7 Min - 5 to 8 Years - App, Website & more